In this session we'll be looking at that most sought-after of writing gigs – travel writing. Ah, to wander the world, write about it and then get paid; what could be better? But it's not that easy to get into and may not be as lucrative as it first appears. That said, if you take the Crafty Writer's advice you might have a head-start on fellow travellers. We will be looking at four kinds of travel writing:
Writing for non-travel magazines / newspapers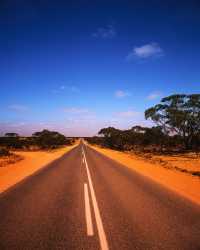 This is the easiest way to get into travel writing. Most regional and national newspapers as well as general magazines have travel supplements or regular articles. I have had travel articles published in a business magazine (a holiday in the Western Isles of Scotland), a regional heritage magazine (Northumbrian holiday opportunities), a cycling holiday brochure (cycling holidays in Devon), an upmarket lifestyle magazine (holidays in Mauritius and South Africa) and a Christian women's magazine (again, the Scottish article from a different angle). I have also had spin-off articles printed in a South African newspaper (a profile of a South African aid worker I met in Bosnia), a dog magazine (advice on travel quarantine regulations between Australia, NZ, RSA, Canada, USA and UK), a Christian newspaper (an analysis of the state of the Christian church in the Balkans) and a patchwork and quilting mag (a charity quilting project in the Republic of Srbska). And one of my travel articles about Sarajevo which didn't get published has been converted into an award-winning play script – The Idol of Sarajevo.
So my advice to you is to start off by approaching these types of magazines or newspapers. The key to cornering this market is to tailor your article to the core interests of the magazine eg. travelling with pets for a doggy magazine, disabled accessibility for a magazine for older readers, travelling with children for a parenting magazine etc …
The basics of feature writing explains how to check out market opportunities, and in the next session of this course we'll be looking at the nuts and bolts of how to actually layout feature articles.
To start with, check out the contributors' guidelines for:
The Oldie – I'm so looking forward to my retirement! Travel features for zestful over-50s
Living France Magazine – for francophiles everywhere. Regular travel features.
The major newspapers in UK, USA, South Africa, Canada, New Zealand and Australia all have major travel supplements, particularly on weekends. For starters, check out:
Exercise 16:
List your holiday destinations for the last year or two and some ideas for future holidays. Don't despise the local getaways either; there is a big market for weekend and city breaks. Now consider what angles you might take and which publications you could approach. A good place to start might be your local, city or regional newspaper. You may not get paid (my local paper is particularly cheapskate!) but you will get a cut for your portfolio. For an up-to-date list of who is taking what, check out The Writers' and Artists' Yearbook and Writer's Market.
Holiday freebies?
One of the lingering myths of travel writing is that you can contact a publication with an idea for an article and ask them to fund your holiday. I wish! Only staff writers have their costs covered but we freelances have to pay for everything up front. However, I was reading today in the Lonely Planet guide to Travel Writing that some American editors will re-imburse writers when they commission a piece. But even then, you have to pay for everything up front and if your article isn't accepted you have to carry the loss. I've only once been on a fully-paid holiday and got a small fee out of it afterwards. The bottom line is that you have to produce more than one article per trip to spread the cost. With an average of £150 – £300 an article, you, as the Americans say, can do the Math. I made a trip to Bosnia once and got six articles out of it – I broke even, but didn't make a profit. However, what I gained in life-experience was invaluable. In addition, I was able to use my Bosnian portfolio to garner more work that did pay. So don't expect to finance your vacations with travel writing alone, particularly as a beginner. When you build up a bit of a portfolio and become better known by editors, your bank balance may start to improve.
Dedicated Travel Magazines
While it's relatively easy to get into the travel pages of non-specialist magazines, the dedicated travel title is something else. Travel writing is one of the most competitive sectors of non-fiction writing and you will be competing with some of the best in the business. Don't let that daunt you however, and once you have cut your teeth on some of the general magazines and newspapers listed above, you can consider approaching one of the big boys. But just so you know what you're getting into check out the contributors' guidelines for:
Articles for these magazines tend to be more narrative than descriptive. First person accounts, focusing on the experience rather than the practicalities, are the mainstay of these publications. Practical information can be included in sidebars or text boxes. Apart from autobiography, travel writing is the most literary of non-fiction prose and writers would be advised to study a creative writing course to learn some storytelling techniques. And books like the Lonely Planet guide to Travel Writing and 'Travel Writing: See the World, Tell the Story' will help you construct saleable articles.
For an example of narrative travel writing check out this intro from 'A Night with the Ghosts of Greece', by Don George, which first appeared in the Conde' Nast Traveler (quoted from the Lonely Planet guide to Travel Writing by Don George):
There are no tavernas, no discoteques, no pleasure boats at anchor. Nor are there churches, windmills or goatherds. Delos, three miles long and less than one mile wide, is a parched, rocky island of ruins, only 14 miles from Mykanos, Agegean playground of the international vagabonderie … I chanced on Delos during my first visit to Greece …
Do you notice the literary tone of writing? This is not just a list of where to stay and what to eat. The 'how to' of the article is left to the sidebars, while the main body is devoted to telling a story. Another example is my own article, 'I'll Tak the High Road' about the Western Isles of Scotland, that appeared in Accent Magazine:
It's where it all began: the meandering shoreline, the spattered islands, the finger-spread lochs – the cradle of Gaelic culture and the starting point of Christianity on mainland Britain. If cultural history, spectacular landscapes and physical pursuits are your fare, then a holiday break on the mid-west coast of Scotland is just for you – as long as you don't mind the rain.
This intro makes use of second person POV. It's inclusive and inviting. It also sums up pretty quickly the type of traveller it's appealing to. If you spend your holidays in the touristy hotspots then it's not likely an editor will snap up your piece. They're looking for the unusual, the unique, the overlooked. And if you do insist on covering a well-worn area like Greece, make sure you find a unique angle such as an uninhabited island that hasn't seen a tourist in a millennium.
Exercise 17:
Consider some unusual angles on well-visited places. How can you make Greece or Spain or Florida appealing to readers and editors? Consider an arts angle or an antique-buying angle (which an aquaintance of mine is working on) or a food tour or an environmental awareness theme or a religious pilgrimage or a … enough of my ideas, what are yours?
Travel Photography
The thing that really sets the specialist travel magazines out of the reach of amateur writers is photography. You can get away with being a good amateur photographer for the non-specialist magazines, but not for the big titles like Wanderlust. I'm a decent amateur photographer and when I don't manage to get all the shots I need I approach the local tourist board and ask for a disk of complementary (and complimentary!) shots. I did this with the Scotland piece. Because it rained most days, my photographic portfolio was limited. I wanted a few sunny shots to showcase the region in all weather. I approached the Argyll tourist board and they were all too happy to provide me with some publicity shots. General magazines and newspapers are happy to accept these, specialist magazines are not. Also, most specialist magazines ask you to submit a separate photographic portfolio using slides and / or transparencies, which most amateur photographers don't have. A writer who receives regular commissions from a magazine may be teamed up with a photographer, but not if they're just trying to break into the market. So if you want to write for the big magazines you will either have to buddy up with a professional photographer or go on a course and get as good as you can get. Some travel writers get away with only providing words, but most don't; particularly beginners. And if you haven't got a clue about what I mean by 300 dpi then you've really got some work to do!
Travel Writing on the Internet
As we discussed in the session on writing for the internet, publishing and communications are moving online. It's no different for travel writing. The major travel magazines and newspaper travel supplements have online versions (see the links above for Wanderlust etc) and pay similar rates to their print versions. But there are a number of dedicated online travel mags – many of which don't pay – that are springing up all over the web. So why bother writing for them? Firstly, as a beginner, the most important thing you need is to have a portfolio of published work to present to editors (see getting started in feature writing and the basics of feature writing).
Some online travel mags you might approach:
Literary Travelogues
As I've said before, travel writing is one of the most literary of the non-fiction genres, and none more so than the narrative travelogue. A travelogue may be a single, philosophical essay, an anthology of 'stories' or a book of one epic journey. Travelogues are often highly entertaining and the writers themselves are like characters in a novel. We enjoy 'travelling' with such charming companions as Michael Palin (New Europe), the iconic Paul Theroux (Dark Star Safari) and the delightful Bill Bryson (Down Under) without having to smell their dirty socks.
If you would like to wet your feet in this market, you could check out Traveler's Tales for freelance, literary travel opportunities. They say they are looking for: personal, nonfiction stories and anecdotes – funny, illuminating, adventurous, frightening, or grim. Stories should reflect that unique alchemy that occurs when you enter unfamiliar territory and begin to see the world differently as a result.
Exercise 18:
With the above Traveler's Tales brief in mind, write a 'story' from a recent holiday or break. The piece can be as long or short as you choose.
Travel writing tips
Wherever you go on holiday, do so with potential articles in mind.
To break into the market target general magazines rather than specialist travel mags.
Consider producing copy for niche markets eg travelling with pets, travelling with children, travel for the disabled.
Take a photography course; you will increase your chance of commission if you provide a word / pic package.
For non-specialist travel mags you can supplement with publicity association or tourism board stock pics.
Gather as many brochures and travel guides as possible. Tourist info centres are priceless.
Don't forget to take brochures on things that don't interest you – they may interest someone else.
Take a notebook and jot down thoughts and observations. Or write a holiday journal – online or otherwise.
When writing up your article focus on 'story' in the main body and practical advice in the sidebars / fact boxes.
Before targetting a publication, read their travel section to get a feel for their style and structure.
Try to write as many articles about one location as possible. You'll increase your earning potential.
In the next session we'll be looking at how to write a feature article. See you then.